Top Successful Small Business Ideas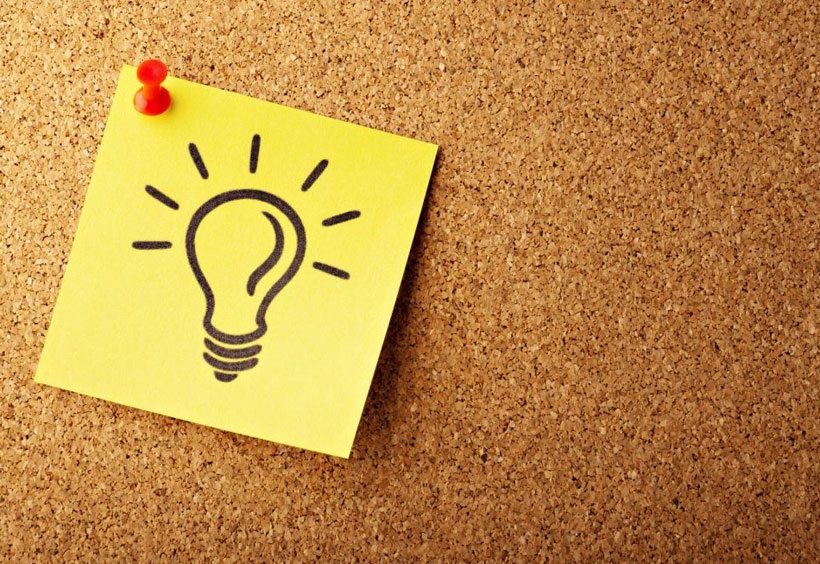 Many of the top successful small business ideas generate great profits. Start and run one of these from home, or an office, and watch the moolah roll in. All relatively easy to begin and some with little to no money needed.
Entrepreneurship is growing by record numbers. For example, nearly 6 million new companies were registered last year. This is a sign.
1. Course creation
Are you skilled at something? Create a course around that expertise, advertise it, and enjoy the sales that come in. Entrepreneurs are flocking to this revenue source to get their piece of the projected $365 billion-dollar eLearning market.
A seismic shift is happening right now. People are quitting their jobs to do something new and exciting. This has created huge opportunities. Those folks need inspiration. Why not teach them your skill?
And in case you are wondering, being a pro is not required. If you know enough to clearly display to someone else, you're fine. Your course popularity will grow and evolve as you do. Meet students online or off and build a community about your expertise.
Tons of websites walk you through all aspects of course creation. Thinkfic, Coursera, Kajabi, and Learnworlds are just a few.
2. Vacation rentals
Companies like Airbnb and FlipKey have permanently disrupted the vacation rental industry. Their entrance has created an opportunity for entrepreneurs to make a bundle of cash. Both executive and vacation travelers look for flexibility and privacy today. And these two provide this in abundance.
The concept is simple. You rent your house or part of it to others for cash. You can choose who gets to stay and for how long. List your space without cost and pay a fee when your guest checks out. It's that simple.
Well, maybe not that simple. You will be the staging wiz, the housekeeper, and the locksmith all in one. Customers will leave trash, damage things, leave lights on, and get locked out. And they will do this despite their 5-star reviews.
Don't let this put you off, however. The vast majority of guest will come and go without issue. I even watched a guest clear our flowerbed of trash in front of our building once. It's actions like these that make the vacation rental model so appealing.
3. Accounting services
Trying to make $100K a year? Consider a line of work that follows the receipts of others. Know your away around profit and loss spreadsheets? Or are you a genius at finding office deductions?
7 out of 10 self-employed contractors do their accounting without help. In an industry that does nearly $900 billion in global sales each year, I say get out your calculator. 70% of your target market has probably got too much on their plates.
Where to find clients? Head over to Upwork or Fiverr for great talent. These are well-known freelance resources that bring specialist and customers together in one place.
They vet the providers and act as a middleman to ensure accountability on both sides. Simply fill out an owner profile, post your credentials, and respond to job inquiries.
Networking groups like BNI are yet another way to grow. With nominal membership fees, the ROI here is fantastic. Each chapter needs a specialist in each field. Why not be that person?
4. Coach/Speaker/Author
Create a lucrative livelihood with your knowledge. That's what a personal coach does. They share deep subject knowledge in a way that helps others achieve their goals. A mentor if you will.
Becoming a speaker and author are of course optional. But they usually go together. If you really want to dive deep in the coaching arena, you'll want to be known as a top expert in whatever field you're end. And the best way to do that is by writing a book and speaking to crowds.
Package yourself as a triple threat in this way and your income explodes. Your journey to becoming a well-known coach begins with taking a class on say Udemy or Coursera. Here you'll learn the ins and outs, how to become effective, engaging, etc.
Writing a book to add to your expert resume. It's okay if you've never written one before! Just write. You can visit freelance sites that have ghost writers, editors, proofreaders, editors, and more. Virtually everything needed to transfer your expertise into a readable format.
Becoming a popular speaker begins by speaking to your first audience. Join your local toastmaster club and get your feet wet. You'll learn how to tackle stage fright and connect with an audience. Over time your skill will improve, and your audience numbers will multiply.
5. Maid Service
It is one of the simplest. If you're wonder which option on this list is the most profitable, look no further. Operating cost are nominal. But the potential is huge. Choose commercial or residential and watch the sales pour in.
So, what makes cleaning services so successful? With hard work, a great attitude, and good employees your revenue will multiply right in front of you.
I remember moving back to Los Angeles during the mid-2000's with less than $20 bucks to my name. Within 12 months I was able to afford a rental in Malibu. My banker would often comment about our bank deposits regular growth.
I must admit, I previously owned a janitorial biz. So, I knew how to get things going quickly. But you can too. That's what I love about the janitorial sector–it's simple and anyone can be a winner.
In fact, we teach entrepreneurs how to run a janitorial service with all the secrets.
6. Pet care and/or products
People love their pets. Some more than their partners. And this leads to a constant flow of prospects. Network with a local veterinarian office or animal shelter and you could have your first few clients within days.
I have met several entrepreneurs in this space of the years. And they all do very well. Some sell unique pet products on Amazon and Etsy. While others make green delivering grooming services. Provide an above average option, and your appointment calendar will not have room for anything.
Still some others carve a niche in pet sitting. This works best for those with flex schedules. Apply for an EIN number and business license, obtain insurance coverage, and post you product or service everywhere.
7. Car detailing
Like being outdoors? A meticulous person at your core? Begin a prosperous venture like car detailing and you'll make buckets of dough. You can open your shop with very little overhead. And if you choose the mobile version, the sky is the limit. You choose when you work, how long, and who for.
There of tons of YouTube videos that will show you the particulars on how to wash cars.
But there's a flipside to detailing. You will get a workout. Your body will twist, turn, and bend in ways you didn't know it could. That gym membership may not be needed any longer. Plenty of potential, but labor intensive.
Last client a little too picky? No worries. The next time they call let them know you are too busy. (Refer them to a competitor to prevent any negative retaliation.)
You can find customers on used car lots, apartment communities, office parks, and even rental car locations.
8. Content writer
Another tip for starting a home-based hustle is content writing. Are you good with words? Writer's block never a problem in your orbit? Well, you can profit handsomely from your pen.
Content writers are in high demand, have all the flexibility in the world, and dictate their own schedules. More than a half a million startups are launched each year in America. And those owners need writers. They need to produce press releases, web content, SEO-rich articles, product descriptions, and more.
Charge by the article or package bundle deals. Either way, the clients are looking for you. Advertise your operation on Fiverr and Upwork for instant exposure. They do not charge any initial fee, but once the writing assignment is completed for your client, they will take a cut.
9. Nonprofit
We have talked about generating income with choices 1-9. But as you know, money is not the driving force for everyone. If you are passionate about a certain cause and want to get behind it in a sustainable way, launch a not-for-profit organization.