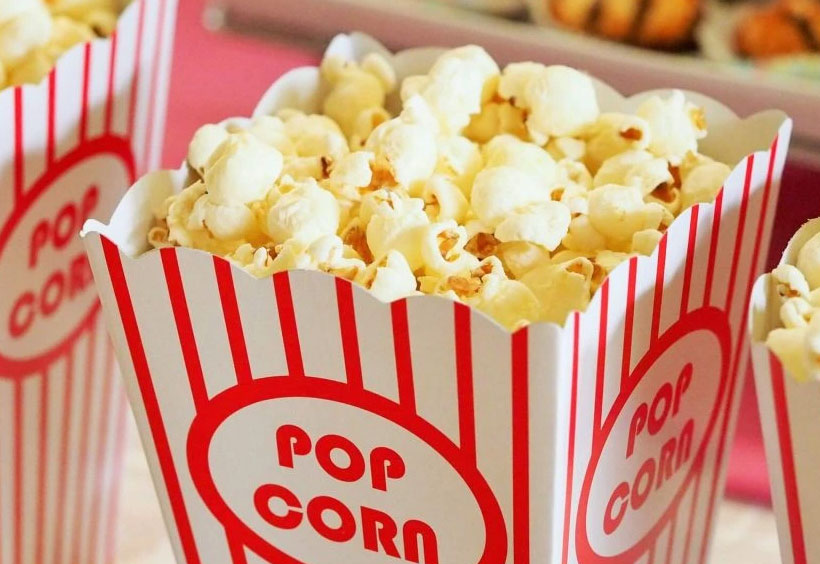 The best business movies aren't just good at telling stories about a day at the office, they entertain us as well. Hollywood has motivated us with movies based on real people like Chris Gardner and given us cautionary tales like the business film The Corporation.
So, here's our list of top business movies ever.
10. The Big Short (2015)
Don't be greedy. That's the business lesson to be found in The Big Short. We go back to the late 2000's to learn that banks were operating way outside of norms. They got caught and paid for it. In fact, Bear Stearns (Founded in 1923) and Lehman Brothers (Founded in 1850) failed and cease to exist today because of it.
Director: Adam McKay
Cast: Christian Bale, Steve Carell, Ryan Gosling, Brad Pitt
Release date: December 11, 2015
Runtime: 130 minutes
9. Wall Street (1987)
Gordon Gekko (Michael Douglas) gives one of the most famous motivational speeches you'll see in business movie.
The film follows Wall Street newbie Bud Fox (Charlie Sheen) as he navigates his new greedy and deceitful stockbroker world. He somehow manages to convince successful corporate raider Gordon Gekko to mentor him.
Director: Oliver Stone
Cast: Michael Douglas, Charlie Sheen, Daryl Hannah, Martin Sheen, Hal Holbrook, Terence Stamp
Release date: December 11, 1987
Runtime: 126 minutes
8. The Corporation (2003)
An unflattering look into what makes a business corporation legal. Viewpoints from activists Noam Chomsky and Michael Moore ask tough questions that will make anyone question motives. If that doesn't do it, perhaps the exploitation of human rights will.
Director: Mark Achbar, Jennifer Abbott
Cast: Mikela J. Mikael
Release date: January 16, 2004
Runtime: 145 minutes
7. The Banker (2020)
Discriminatory practices in housing have not been completely eradicated today. So, one can only imagine how difficult equal housing was during the 1960s for minorities. Top entrepreneur movies like The Banker are not afraid to tackle tough subjects.
Director: George Nolfi
Cast: Anthony Mackie, Nicholas Hoult, Nia Long, Jessie T. Usher, Samuel L. Jackson
Release date: March 6, 2020
Runtime: 120 minutes
"I drink your milkshake! Daniel Plainview
6. Office Space (1999)
A cult classic starring a ridiculously obnoxious boss. Peter Gibbons (Ron Livingston) is stuck in the epitome of a dead-end job. A hypnosis experience transforms him into a care-free wanderer who no longer priorities his 9-5.
Director: Mike Judge
Cast: Ron Livingston, Jennifer Aniston, Stephen Root, Gary Cole
Release date: February 19, 1999
Runtime: 89 minutes
5. The Founder (2016)
A movie about the one of America's largest companies. If you are thinking of buying a franchise, watch this movie beforehand.
The movie stars include Michael Keaton (Ray Kroc). Keaton does an excellent job portraying an aggressive visionary that would introduce the world to fast food.
Director: John Lee Hancock
Cast: Michael Keaton, Nick Offerman, John Carroll Lynch, Linda Cardellini, Patrick Wilson, B. J. Novak, Laura Dern
Release date: January 20, 2017
Runtime: 115 minutes
4. There Will Be Blood (2007)
If we're discussing the best entrepreneur movies, we must talk about Daniel Day-Lewis. To watch him in any movie is a treat, but his performance in The Will Be Blood was astonishing.
He does not let any challenges in business stop him. An oil rig explosion, trickery of a false prophet, or the death of a son. He continues drilling for oil and expanding his enterprise.
Director: Paul Thomas Anderson
Cast: Daniel Day-Lewis, Paul Dano, Kevin J. O'Connor, Ciarán Hinds, Dillon Freasier
Release date: December 26, 2007
Runtime: 158 minutes
3. The Pursuit of Happyness (2006)
Chris Gardner (Will Smith) wants to learn how to make $100K a year. He probably wants to make more because Gardner wants to earn what a guy driving a Ferrari earns.
He overcomes every conceivable hurdle to be accepted into a limited stock trading program. And changes his life forever.
Director: Gabriele Muccino
Cast: Will Smith, Thandiwe Newton, Jaden Smith
Release date: December 15, 2006
Runtime: 117 minutes
2. Glengarry Glen Ross (1992)
If you want to increase business sales you must watch this movie. It is not up for debate. We get an inside look of the high stress world of a real estate salesperson. How they think, sell, and survive.
With awesome performances from Pacino, Harris, Spacey, and Baldwin you'll be ready to sell anyone anything.
Director: James Foley
Cast: Al Pacino, Jack Lemmon, Alec Baldwin, Ed Harris, Alan Arkin, Kevin Spacey, Jonathan Pryce
Release date: October 2, 1992
Runtime: 100 minutes
1. Citizen Kane (1941)
Why is Citizen Kane our #1 best business movie? Welles was 25 years-old when he co-wrote, directed, produced, and starred in Kane.
Based on media legends like William Randolph Hearst, Citizen Kane used innovative camera and lighting methods that had never been done before.
Director: Orson Welles
Cast: Orson Welles, Joseph Cotten, Dorothy Comingore, Everett Sloane, Ray Collins, George Coulouris, Agnes Moorehead, Paul Stewart, Ruth Warrick, Erskine Sanford, William Alland
Release date: September 5, 1941
Runtime: 119 minutes