How To Start A Business With No Money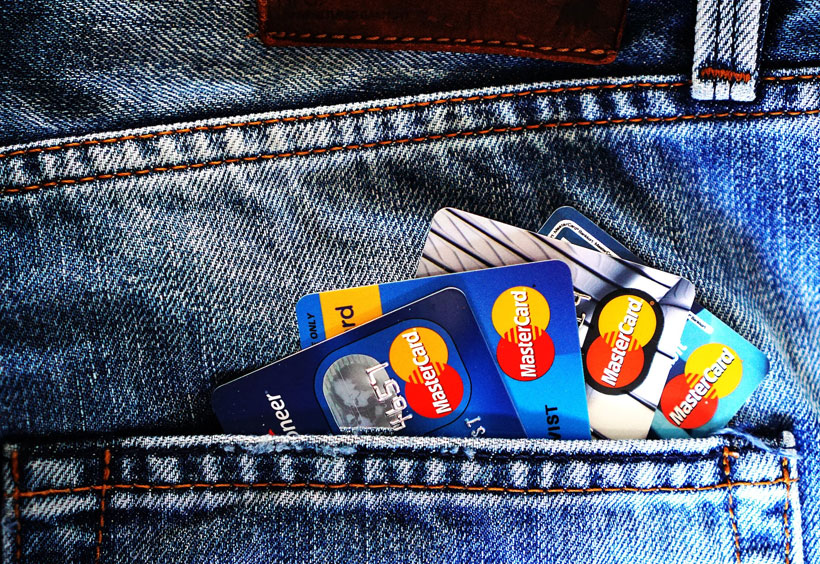 You've got a great idea. It will make tons. But you have no cash. Not to worry. Figuring out how to start a business with no money is your new priority.
Entrepreneurs are magicians. They come up with solutions where there aren't any. And starting a business without funds will be a new trick to master.
I have opened businesses with my own cash, lines of credit, and absolutely no income. Below are some tips on how I did it.
1. Define your business type
There are essentially two business models: those that sell products and those that sell services. And if you have limited resources, you should choose the latter. The main reason is most service businesses require more sweat equity than financial.
It's an awesome way to get your idea off the ground if you lack cash. Provide your service and collect a check. Start a maid service this week and get paid when you're done cleaning.
But product companies can be created without a boatload of cash. With the popularity of drop shipping and website templates like Shopify, anyone can launch an online store. Drop shipping makes you the middleman.
Sign an agreement with a skincare line supplier, collect payment from a customer, and the supplier sends the products to your client. You own zilch.
With either type you have to build a reputation, market, and respond to both good and bad reviews.
2. Seek grants
Okay, so we know the store type we are opening. Let's find some support.
If you have little to no cash to fund your side hustle, apply for a grant for your small business. Grants are a terrific option and don't require repayment. Not always easy to get, but well worth the effort. Research government grants at grants.gov.
But be careful, just because they're free doesn't mean they are not restricted. Most have specific guidelines. First, you'll need to meet minimum requirements that will include having an EIN number, current incorporation status, and a checking account to name a few.
Second, you'll need to follow any distribution of funds guidelines. Apply immediately when you find a suitable match.
3. Get a loan
Small business loans are the most popular route to take with limited resources. They provide cash to get things going now. Don't delay the launch of your new venture. Purchase equipment and or supplies. Hire a web designer. Lease your office. Hire staff.
In addition to getting the ball rolling without using your savings, loans help build credit. Sure, being approved for your first loan may be tough but there are several lenders out there to choose from. Once you pay off loan #1, your credit should improve. So, when you need additional cash, you will pay less interest.
4. Barter with others
The fourth way to start an undertaking from scratch is to barter. What is a bartering? The exchange of goods and or services. To minimize an outlay of cash, companies choose to exchange these goods between one another.
For example, I joined a barter exchange years ago to promote my janitorial service. The exchange acts as an agent between me and others with limited income. We agree on a value for our service/product and barter. It's as simple as it sounds.
Sound interesting? Join a barter exchange, search for products that you need, and complete the transaction. It's a powerful option to keep bucks in your pocket.
5. Family & friends
Ask your family and friends for financial help. Ever heard of Nike? Of course, but did you know that founder Phil Knight got the shoe sample investment he needed from his dad?
Nike enjoys annual revenue of nearly $50 billion dollars. The athletic company is ubiquitous and celebrates branding deals with world-class athletes like Michael Jordan and Cristiano Ronaldo.
And Mr. Knight isn't the only one. Mark Zuckerberg hit his dad for a sizable loan to run Facebook. Can you image? Think about life before social media and giants like Twitter, Instagram, and Facebook. Weird huh?
Michael Dell must have wondered how to sell computers online without substantial cash flow too. Because just like the others, Dell got money from his parents. Dell Technologies does $100 billion in annual sales today.
6. Low-cost businesses
Opening your doors with little capital works best with an ideal with low overhead. Makes sense, right? Sure, you can start a local laundromat. But the build out will cost several hundred thousand dollars.
Launch a low-cost agency like consulting, blogging, how-to course, lawn care, maid cleaning, or pet sitting. Not only that, but you can also generate returns quickly too.
I understand that these lines of work may not be your dream choice. I get it. But why not get your feet wet as an entrepreneur? Who says you cannot create venture #2, #3, #4…