Start A Business From Home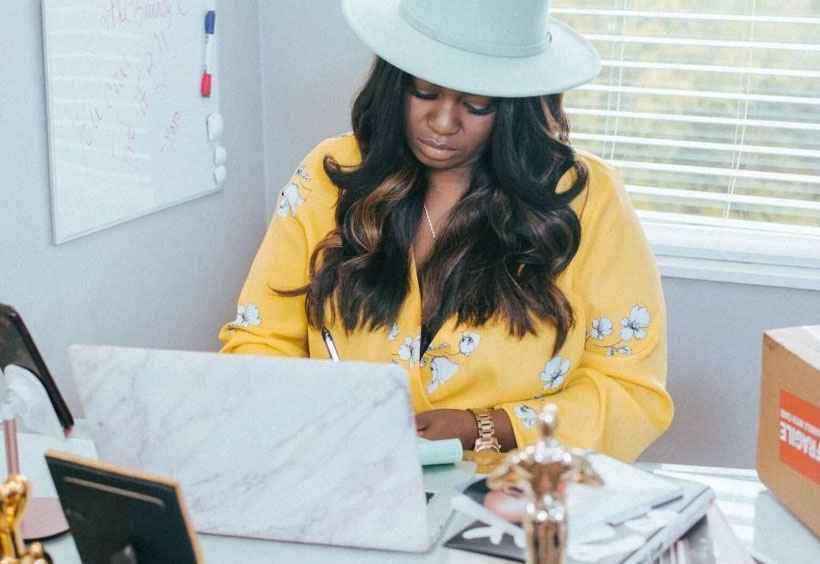 Self-employed, entrepreneur, or boss. All great titles to aspire to. If you start a business from home, know that it will not be easy. But anyone, absolutely anyone, can do it.
This year will break a record for most new ventures started. This is not a coincidence. Employees are leaving their jobs in record numbers. So, why not go for it?
Home-based opportunities are everywhere. And this article will help you zero in on an idea, craft a plan, and develop a work schedule so that you can take part.
1. Develop an idea
Making $100K a year starts with a great idea. Create a list of skills and interest that could be turned into money.
Next, vet these ideas. Which are profitable? Does your research confirm that it's a great concept? Does your vision serve a growing industry?
Finding a great biz concept is a terrific start for sure. But this fact-finding exercise will help shed light on the market's appetite for what you're selling.
2. What's the plan
Congratulations! You've decided to become a CEO from the comfort of your house. Now, let's look at your plan to grow, manage, and deliver your service or product.
How will your side hustle achieve its goals? You don't have to write a book, but you should create an easy-to-follow map to profitability.
It should include your mission statement (your why), an executive summary, description of products or services, short and long-term goals, market research, sales plan, and your numbers.
Clearly define how you will reach X number of sales this year. Detail future staffing and expansion plans. Write it all down so that you, and any investor that sees it, will know exactly how you will succeed.
"A big business starts small." Richard Branson
3. How are you funding this?
Will you get money for your online shop from family or friends? Or will you apply for a loan? Either option can provide the cash.
Launching any venture is risky. But you can help prevent failure with an adequate financial nest egg. An investment will help. Monies for products, equipment, payroll, etc., will let you focus on growth.
If a bank loan is not an option because of bad credit, you can still get funded. Use your own finances. Tapping credit cards and retirement plans may seem unsafe, but with a solid plan and good implementation it can payoff.
4. Find a partner
Many famous organizations began as simple ideas in a garage, dorm room, or apartment. But they were able to transform into something larger by embracing the concept of partnerships.
Although it's not always available, an alliance can spread responsibility, help develop ideas quickly, and multiply efforts. Splitting cost is another attractive pro for deciding to work with another.
Partnerships make perfect sense for solopreneurs because they foster creativity and alternate points of view.
5. Construct boundaries
Driving along the twisty road of entrepreneurship is easier with self-imposed limits. Being self-employed introduces lots of perceived free time. You can do laundry at 10AM or visit the grocery store at 1PM if you'd like, right? Wrong.
Did you run these errands when you worked a 9-5? Of course not. How successful do you think your new day gig will be if you don't treat it with the same respect? Not very.
So, no you cannot take your friend to the airport tomorrow afternoon. You've got startup to get launch.