How to Start a Merry Maids Franchise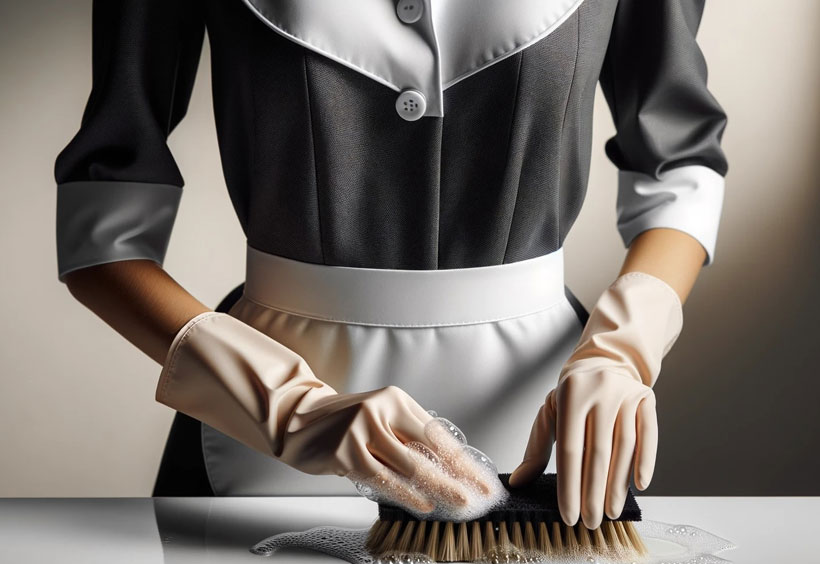 Introduction
In today's fast-paced world, many homeowners struggle to find time for cleaning, paving the way for trusted cleaning franchises like Merry Maids. If you've considered entering this booming industry, you might be wondering how to start a Merry Maids franchise. This comprehensive guide will walk you through the steps, expected income, and prime locations to set up your business.
What is Merry Maids?
Founded in 1979, Merry Maids is a globally renowned residential cleaning company. As a part of the ServiceMaster family, it offers specialized cleaning solutions catering to homes of all sizes. With its established reputation, Merry Maids has become synonymous with trustworthiness and quality.
Steps on How to Start a Merry Maids Franchise
Research: Immerse yourself in understanding the Merry Maids brand. Analyze their history, delve into the company's unique selling points, and read reviews both from customers and current franchisees. This will give you insights into its strengths and potential challenges.
Initial Contact: Reach out to the Merry Maids franchise development team. You can do this through their official website or by attending franchise exhibitions. This step is crucial as it allows you to ask initial questions and gauge the responsiveness and supportiveness of their team.
Meet the Financial Requirements: Merry Maids requires an initial investment ranging from $86,750 to $124,400. This includes the franchise fee. Ensure you have a clear understanding of what's included in this fee and what additional capital you might need for operations.
Attend Discovery Day: Before committing, you'll be invited to a Discovery Day. This event is an insightful opportunity to meet the franchise team, learn about their vision, and get a behind-the-scenes look at operations. It's also a chance to ask detailed questions.
Review Franchise Agreement: Once you receive the franchise agreement, review it meticulously. Consider hiring a franchise attorney to ensure you understand all the terms, obligations, and rights.
Training: Once on board, you'll undergo a rigorous training program. This training encompasses both the operational and management aspects of running a Merry Maids business. You'll learn about their cleaning methods, customer service standards, and business management techniques.
Location Setup: Your location plays a crucial role in your success. Analyze demographics, scout for places with high traffic, and ensure you're not too close to another Merry Maids franchise. The corporate team often provides guidance in this area.
Launch: With your team trained, your location set up, and your initial marketing strategies in place, you're now ready to open your doors and start serving customers.
Franchise Statistics: The Cleaning Industry & Merry Maids
The cleaning industry is valued at over $60 billion globally.
Merry Maids operates in over 480 locations worldwide.
Over 80% of homeowners employ a cleaning service at least once a year.
Merry Maids has maintained a consistent growth rate of 5% year-on-year.
Franchisee satisfaction with Merry Maids has remained over 90% for the last three years.
Pros and Cons of Starting a Merry Maids Franchise
Pros:
Brand Recognition: With its vast global presence, Merry Maids stands tall as an industry leader. This reputation can translate to trust from potential customers.
Comprehensive Training: Merry Maids provides exhaustive training, ensuring even those new to the cleaning industry can thrive.
Support: Beyond initial training, franchisees receive continuous guidance in various aspects, be it marketing strategies, technology updates, or operational challenges.
Recurring Revenue: The nature of residential cleaning means customers often require services regularly, ensuring consistent income.
Cons:
Initial Investment: While the return on investment can be promising, the initial outlay can be a hurdle for some.
Competition: As with any booming industry, there's fierce competition. This includes other franchises and local cleaning businesses.
Commitment: Franchising isn't a short-term game. The typical franchise agreement can lock you in for several years. It's crucial to be sure before taking the plunge.
Potential Income & Time Frame to Realize Earnings
On average, Merry Maids franchisees can expect:
Year 1: Break-even with minor profits.
Year 2-3: An average annual profit of $50,000 – $60,000.
Year 4 onwards: With established operations, profits can grow exponentially, exceeding $100,000 annually in many cases.
Best Cities to Launch Your Merry Maids Franchise
Austin, Texas: A booming real estate market coupled with an increasing population.
Charlotte, North Carolina: Fast-growing urban areas with many residential communities.
Denver, Colorado: High disposable income and an inclination towards home services.
Seattle, Washington: With its tech boom, there's a rising number of busy professionals who may prefer professional cleaning services. The city also boasts a high average income, making luxury services more affordable for residents.
Raleigh, North Carolina: One of the fastest-growing cities in the U.S. with a burgeoning tech industry, Raleigh is becoming home to many young professionals and families, a prime market for residential cleaning services.
Nashville, Tennessee: Known as the Music City, Nashville is also becoming a hotspot for entrepreneurs and startups. Its diverse and growing population might see value in regular house cleaning services.
San Francisco, California: A city with a high cost of living and a high average income. Many of its residents work long hours in the tech industry and might be looking for convenient home services like cleaning.
Tampa, Florida: With its growth in real estate and tourism, Tampa has a mix of permanent residents and vacation homes. This could be an ideal spot for cleaning services catering both to residents and vacation rental properties.
Portland, Oregon: An environmentally-conscious city, Portland's residents might appreciate Merry Maids' eco-friendly cleaning options. Plus, the city's growing tech scene means more busy professionals.
Conclusion
Understanding how to start a Merry Maids franchise is the first step towards a potentially profitable venture. With the backing of a renowned brand and the ever-present demand for quality cleaning services, this franchise opportunity promises substantial returns for dedicated and hardworking entrepreneurs. Make informed decisions, choose the right location, and embark on a rewarding journey with Merry Maids!