How to Start A Cleaning Business In Georgia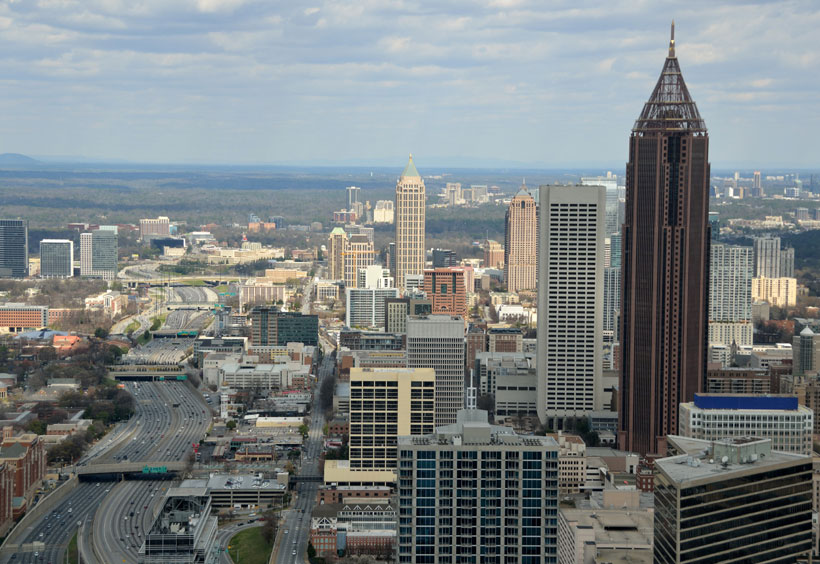 In the heart of the South, Georgia stands as a state teeming with opportunity for budding entrepreneurs. If you've ever considered venturing into the cleaning industry, Georgia offers a fertile ground. But how exactly does one navigate the intricate process of starting their own cleaning business in this Peach State? This guide will delve into the ins and outs of 'How to Start A Cleaning Business In Georgia', providing actionable steps and insights tailored specifically for this state.
Understanding the Georgian Market
Before embarking on any business venture, understanding your market is paramount. In Georgia, cities like Atlanta, Savannah, Macon, Augusta, and Columbus present significant opportunities due to their dense populations and bustling business districts. As businesses, homes, and apartments constantly require cleaning services, targeting these urban hubs can be a smart move.
1. Business Plan Creation
Begin with a clear, well-researched business plan. It should encompass:
Target market (commercial establishments, residences, etc.)
Pricing strategy
Initial and recurring expenses
Expected ROI
Marketing and advertising strategies
2. Legal Formalities
Georgia has specific requirements for starting a business:
Obtain a business license from the city or county where your cleaning business will operate.
Register your business name with the Georgia Secretary of State.
If hiring employees, ensure you understand Georgia's labor laws, wage requirements, and workers' compensation regulations.
3. Insurance and Bonding
Protect your business from potential liabilities:
General liability insurance covers damages that your business might inadvertently cause.
A surety bond reassures clients of your legitimacy and provides compensation in case of any mishaps.
4. Acquiring Equipment and Supplies
Initial investment in quality cleaning equipment will set you apart. Purchase essentials like:
Vacuum cleaners
Mops and buckets
Cleaning solutions (consider eco-friendly options for a unique selling point)
5. Pricing and Packages
Research competitors' rates in cities like Alpharetta, Roswell, Sandy Springs, Athens, and Marietta to set competitive prices. Consider offering packages or discounts for long-term contracts.
6. Marketing and Branding
Build a brand that resonates with the Georgian spirit.
Launch a professional website optimized for local SEO.
Use social media platforms to showcase before-and-after cleaning photos, customer testimonials, and promotional offers.
Offline marketing, such as distributing flyers in neighborhoods like Buckhead in Atlanta or the Historic District in Savannah, can also be beneficial.
7. Hiring and Training
Georgia boasts a diverse workforce. When hiring:
Conduct thorough background checks.
Provide training, emphasizing the importance of professionalism and customer service.
8. Customer Service Excellence
Georgia is renowned for its Southern hospitality. Infuse this warmth into your business. Quick response times, friendly service, and going the extra mile will set you apart.
9. Continuous Learning and Networking
Stay updated with the latest cleaning techniques and products. Join local business chambers in cities like Valdosta, Dunwoody, and Warner Robins to network and gain local business insights.
10. Environmental Considerations
With a growing trend towards eco-friendly products, consider offering green cleaning solutions. It's not only better for the environment but can also be a unique selling point, especially in eco-conscious neighborhoods.
The Golden Potential in Georgia's Cities
As mentioned earlier, some cities offer more potential than others. While Atlanta, with its towering skyscrapers and sprawling neighborhoods, might be the crown jewel, don't overlook cities like Lawrenceville, Johns Creek, Smyrna, and Gainesville. These areas have burgeoning populations and businesses that can benefit from quality cleaning services.
Conclusion
Starting a cleaning business in Georgia is a venture ripe with potential. The combination of the state's bustling cities, the growing demand for cleaning services, and your entrepreneurial spirit can pave the way for a successful business. Remember, 'How to Start A Cleaning Business In Georgia' isn't just about the technicalities but understanding and catering to the local Georgian ethos. With passion, dedication, and a sprinkle of that renowned Georgian warmth, success is not just possible – it's assured.