How to Start A Cleaning Business In Texas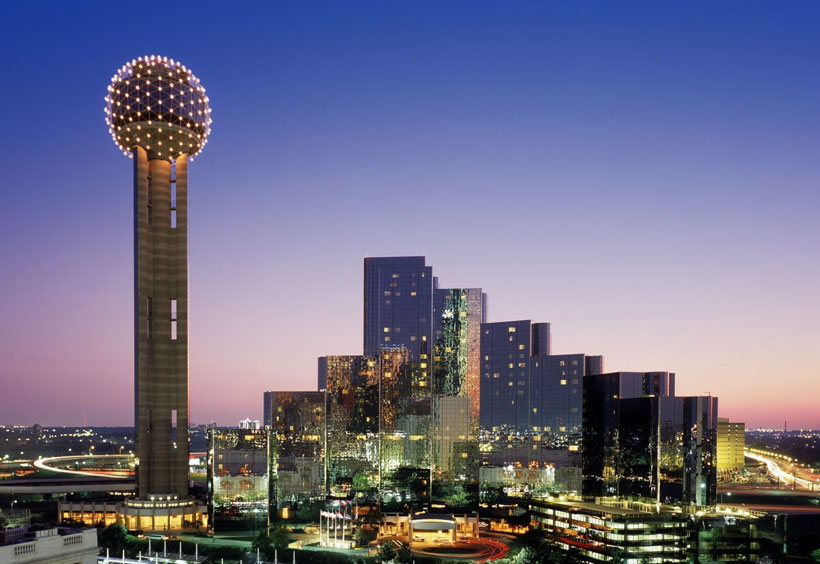 Starting a cleaning business in Texas involves several steps, from planning and registration to understanding the specific regulations and requirements of the state. Here's a comprehensive guide on how to start a cleaning business in Texas:
1. Research and Planning
Begin with a detailed business plan. Identify your target market (e.g., residential, commercial, post-construction cleaning) and study the local competition. Understand the demand in different areas of Texas and determine your pricing strategy.
2. Best Cities in Texas to Start a Cleaning Business
Texas is a vast state with diverse opportunities for a cleaning business. However, some cities offer a more conducive environment due to their demographics, economic growth, and demand for cleaning services. Here are the top cities to consider:
Houston: As the most populous city in Texas, Houston has a booming commercial sector and dense residential areas, offering ample opportunities.
Austin: The state capital has seen rapid growth, with tech companies and startups mushrooming, leading to increased demand for commercial cleaning services.
Dallas: A major business hub, Dallas has numerous office spaces, apartments, and homes requiring regular cleaning.
San Antonio: With its flourishing tourism industry and significant military presence, San Antonio provides diverse opportunities for cleaning ventures.
Fort Worth: The city's steady growth in residential and commercial spaces makes it another attractive option.
Consider these cities based on your business model and the specific niche you wish to target. While these cities offer substantial opportunities, don't rule out the potential of smaller cities and towns in Texas. Researching local demand and competition can unearth hidden gems.
3. Choose a Business Name
Your business name should reflect the services you offer and resonate with your target audience. Ensure the name is available by checking with the Texas Secretary of State's office.
4. Register Your Business
You'll need to register your cleaning business in Texas. Depending on your business structure (sole proprietorship, LLC, corporation, etc.), the registration process might vary.
Register your business name (DBA – Doing Business As) with the county clerk in your area.
Obtain an Employer Identification Number (EIN) from the IRS for tax purposes. This is especially crucial if you plan to hire employees.
5. Obtain Necessary Licenses and Permits
While Texas does not have a specific "cleaning license," local city or county regulations might require business permits. Always check local regulations. If you use specific chemicals, you may need additional licenses or permits.
6. Get Insured
Considering the nature of cleaning services, it's wise to have insurance to protect against potential damages or liabilities. General liability insurance is a must, and if you're planning to hire employees, consider workers' compensation insurance as well.
7. Set Up a Business Bank Account
This is crucial for keeping your personal finances separate from your business expenses. It also adds professionalism when clients make payments to a business-named account rather than a personal one.
8. The Value of Learning through a Course
If you're a novice to the world of cleaning businesses, diving into the industry might seem overwhelming. To bridge the knowledge gap, consider enrolling in a course specifically designed for starting a cleaning business. Investing time in learning from industry experts can set a strong foundation and potentially help you avoid pitfalls that many newcomers face.
9. Hire Employees
If you're not going solo, you'll need to hire staff. Ensure you follow Texas state laws regarding hiring, which include verifying work eligibility, paying at least the federal minimum wage, and adhering to the Texas Payday Law.
10. Marketing and Client Acquisition
Set up a professional website, invest in local advertising (both online and offline), and utilize social media to reach potential clients. Consider special promotions or discounts for new clients or referrals. Building strong relationships with clients can lead to valuable word-of-mouth referrals.
11. Manage Operations Efficiently
Consider investing in software or apps that help with scheduling, invoicing, and client management. Ensure you maintain a high standard of service to retain clients and get positive reviews.
12. Stay Updated
Cleaning methods, tools, and products are continually evolving. Stay updated with industry trends. Also, regularly check any changes in local regulations or requirements for cleaning businesses in Texas.
13. Consider Joining Professional Organizations
Joining associations such as the International Janitorial Cleaning Services Association can provide networking opportunities, training resources, and credibility to your business.
Conclusion
Starting a cleaning business in Texas can be a profitable venture, given the state's vast residential and commercial spaces. By ensuring you're compliant with all state and local regulations, offering excellent services, and employing effective marketing strategies, you can build a successful cleaning business in the Lone Star State.