Start Your Own Cleaning Business from Scratch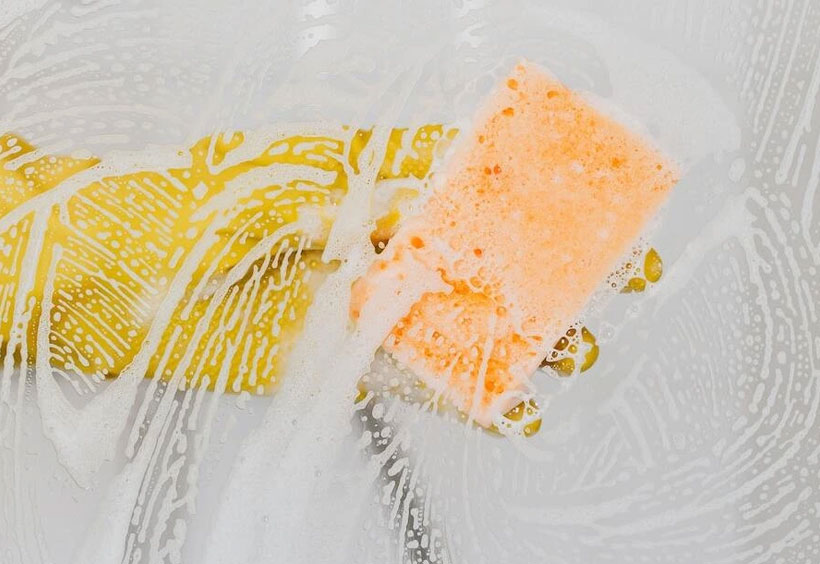 Starting a cleaning business can be a lucrative and rewarding endeavor. It offers the potential to earn a stable income while providing a valuable service to your community. If you've ever considered taking the plunge and starting your own cleaning company from scratch, this comprehensive guide is here to help. We'll cover everything you need to know, including how to start, essential equipment, residential and commercial services, and getting clients. So, let's begin!
Plan and Research the Cleaning Business Market
Before you start your cleaning business, it's essential to do thorough research on the industry. Identify the specific services you want to offer, such as residential housekeeping, commercial cleaning, or specialized services like pressure washing. Also, research your local market to understand the needs and competition in your area. This information will help you create a viable business plan and set your company apart from the competition.
Choose Your Niche
To differentiate your firm, choose a niche within the cleaning industry. This will make it easier to market your services and target specific customers. You could focus on house cleaning, commercial cleaning, or specialize in a specific service like pressure washing. Each niche has its pros and cons, so carefully consider which one aligns with your skills, experience, and interests.
Create a Business Plan
A well-written business plan is crucial for the success of any operation. It serves as a roadmap for your maintenance venture and helps you set realistic goals. Your plan should include the following elements:
Executive summary
Company description
Market analysis
Marketing and sales strategy
Operations plan
Financial projections
Having a comprehensive business plan will also make it easier to secure financing or attract investors, if necessary.
Obtain Necessary Licenses and Permits
To start a cleaning business, you'll need to register your enterprise and obtain the necessary licenses and permits. This may include a business license, sales tax permit, and employer identification number (EIN). Additionally, some states or localities may require a special license for specific cleaning services like carpet cleaning. Be sure to research the requirements in your area and comply with all regulations.
Get Insurance Coverage
Insurance coverage is critical for protecting your endeavor from potential liabilities. General liability insurance is the most common type of coverage for janitorial operations, covering damages caused to clients' property or injuries to clients or third parties. Additionally, if you have employees, you'll need workers' compensation insurance to protect them in case of workplace injuries.
Invest in Essential Equipment
The equipment you'll need for your new operation depends on the solutions you plan to offer. For a maid service, you'll need basic supplies, such as brooms, mops, vacuums, and cleanup chemicals. For commercial janitorial, you may require specialized equipment like carpet extractors or floor buffers. If you're offering pressure washing services, you'll need a pressure washer, hoses, nozzles, and other accessories. As you invest in equipment, prioritize quality and durability to ensure long-term performance.
Develop Marketing Strategies to Get Clients
Once your establishment is set up, you'll need to develop effective marketing strategies to attract an audience. Consider the following tactics to promote your brand:
Create a professional website: Showcase your offerings, pricing, and contact information on an easy-to-navigate website. Include customer testimonials and before-and-after photos to demonstrate your expertise.
Utilize social media: Regularly post updates, promotions, and helpful tips on your company's social media pages to engage potential clients.
Network locally: Attend community events, join local business groups, and collaborate with complementary businesses to increase your visibility.
Offer promotions and discounts: Incentivize new users to try your services by offering introductory discounts or promotions, such as a percentage off their first booking or service with a signed contract.
Implement Customer Retention Strategies
Maintaining a loyal consumer base is essential for long-term success. Implement customer retention strategies, such as:
Providing exceptional customer service: Respond to inquiries promptly, address concerns, and exceed client expectations.
Offering loyalty programs: Reward loyal customers with discounts, free services, or exclusive offers.
Asking for feedback: Regularly solicit customer feedback to continually improve your services and address any issues.
Staying in touch: Maintain communication with clients through email newsletters, social media updates, or personalized check-ins.
Hire and Train Staff
As your venture grows, you may need to hire staff to meet the increasing demand. Ensure you follow all legal requirements, such as conducting background checks and verifying employment eligibility. Once you've hired your team, provide comprehensive training on cleanup techniques, safety procedures, and customer service. Investing in your employees will contribute to the overall success and reputation of your company.
Continually Evaluate and Improve Your Business
Regularly assess your janitorial company's performance to identify areas for improvement and growth. Monitor your financials, track marketing campaigns, and gather customer feedback to make informed decisions. Continually adapt your strategies and offerings to stay competitive and meet your clients' changing needs.
Starting a maintenance biz from nothing can be a challenging yet rewarding endeavor. By following this comprehensive guide, you'll be well-equipped to build a successful cleaning company that offers valuable services to your community. With dedication and hard work, your cleaning enterprise will thrive and contribute to your long-term success.