How to Start A Moving Business In Georgia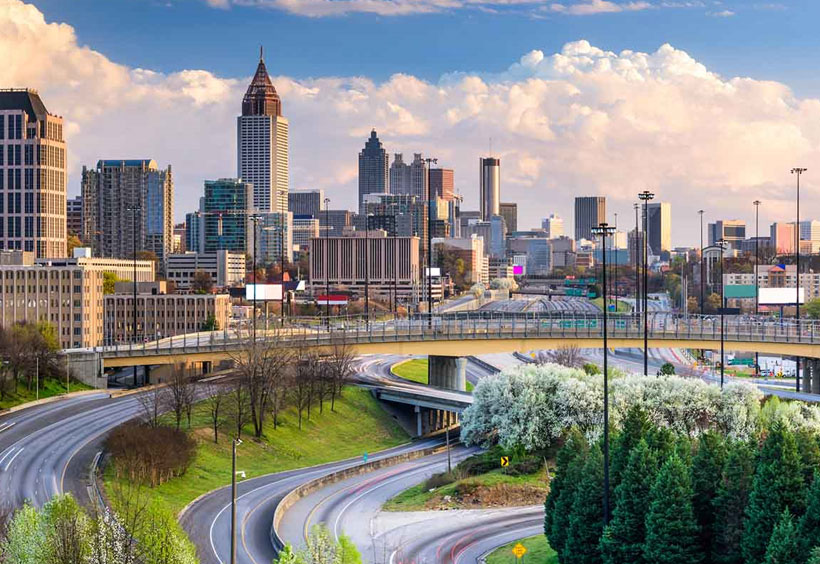 Diving into how to start a moving business in Georgia? The state's booming economy, diverse cities, and growing demand for professional movers make it an ideal location for this venture. With Georgia being such a promising canvas for the moving industry, there's no better time to embark on this journey. This guide is designed to navigate you through the essential steps to launch your moving business in the Peach State.
1. Understanding the Georgia Market:
First and foremost, you need to get a grasp of the Georgian moving market. Georgia boasts a diverse range of cities, each with its unique demographic and economic profile. The bustling urban hub of Atlanta is vastly different from the serene beauty of Savannah. Similarly, the industrial vibe of Augusta contrasts the academic milieu of Athens. To succeed, you must tailor your services according to the specific needs of these cities.
2. Legal Requirements:
Like any other business, there are legal requirements and procedures you need to follow:
Business Registration: Register your moving company with the Georgia Secretary of State.
USDOT Number: Since you're venturing into transportation, you'll need to obtain a USDOT number from the U.S. Department of Transportation.
State Permits: Georgia requires moving companies to have specific permits, especially if you're planning inter-state moves.
Insurance: Ensure your business has the necessary insurance to cover potential damages during transit.
3. Geographical Scope:
If you're considering starting a moving business in Georgia, it's vital to familiarize yourself with its diverse cities. Georgia boasts some thriving urban hubs such as Atlanta, Savannah, Augusta, Macon, and Columbus, among others. Targeting areas like Roswell, Sandy Springs, Albany, Johns Creek, and Warner Robins can be lucrative due to their dense populations and business activity. Moreover, cities like Alpharetta, Marietta, Valdosta, Smyrna, and Brookhaven offer unique market opportunities for moving services. By establishing your business in or near these top 20 cities, you increase your chances of tapping into Georgia's bustling relocation needs.
4. Investing in Equipment and Staff:
A moving business isn't just about having a truck. You'll need equipment such as dollies, pads, straps, and boxes. Also, consider investing in training programs for your staff. The better trained they are, the smoother the moves will be, leading to satisfied customers and positive reviews.
5. Pricing and Services:
Research competitors in Georgia to gauge the pricing landscape. Decide if you'll offer flat-rate pricing or hourly rates. Additionally, consider providing value-added services like packing, storage, or specialty moving services for items like pianos or antiques.
6. Marketing Your Business:
In today's digital age, an online presence is essential:
Website: Set up a professional website detailing your services, pricing, and contact information.
Social Media: Create profiles on platforms like Facebook, Twitter, and Instagram to engage with potential customers.
Reviews: Encourage satisfied customers to leave positive reviews on platforms like Yelp or Google Business.
Local Advertising: Consider advertising in local newspapers, radio stations, or community bulletin boards to tap into the local market.
7. Networking:
Join local chambers of commerce, business associations, or community groups. These platforms can offer valuable networking opportunities, potential partnerships, and business leads.
Conclusion:
Starting a moving business in Georgia, while lucrative, requires diligent planning, understanding of the market, and a commitment to providing stellar services. With the state's vibrant cities and ever-growing need for moving services, there's a significant opportunity to carve out a successful niche for your business. Remember, as with any business venture, persistence, quality service, and customer satisfaction will be key to your success. If done right, your moving company could very well be the next big thing in Georgia's thriving business landscape.