How to Start A Moving Business In Colorado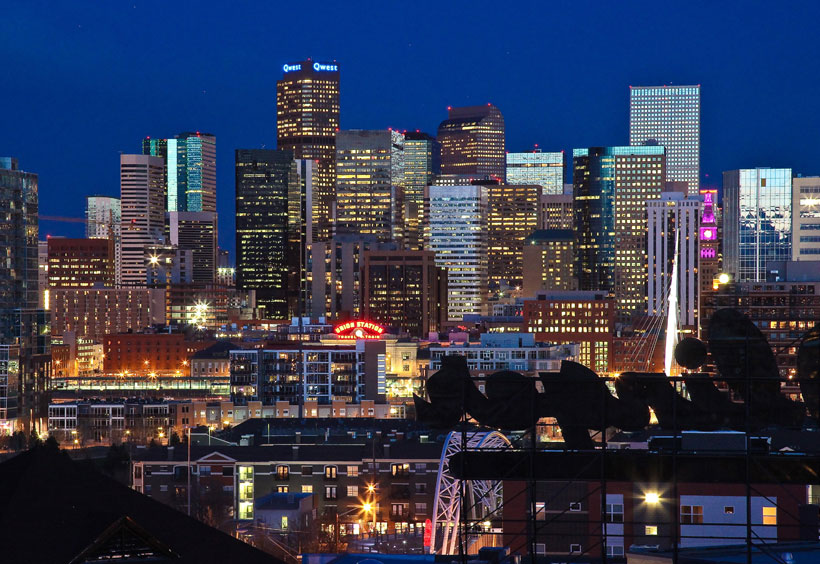 In recent years, Colorado has experienced significant growth and transformation, making it a hotspot for budding entrepreneurs. Among the various industries, the moving sector remains robust and evergreen. If you're contemplating how to start a moving business in Colorado, this comprehensive guide will light your path, ensuring you understand every intricate detail of this entrepreneurial journey.
Why Colorado?
Nestled amidst the Rocky Mountains, Colorado boasts a flourishing economy, vibrant cities, and a growing population. The Centennial State sees numerous individuals and families moving both within and into the state. Cities like Denver, Colorado Springs, Boulder, and Fort Collins are witnessing exponential growth, making the moving business a lucrative venture in these urban hubs.
Step-by-Step Guide to Starting Your Moving Business:
Licensing and Registration:
Before you get behind the wheel, it's essential to comply with Colorado's specific regulations. Acquiring a Public Utilities Commission (PUC) Household Goods Movers license is paramount. This process involves submitting an application, undergoing a background check, and meeting insurance requirements.
Crafting a Solid Business Plan:
A comprehensive business plan will serve as your blueprint. It should encompass your business's vision, estimated expenses, pricing strategy, marketing approach, and projected revenue. Given Colorado's diverse demographic, tailor your plan to cater to the varied needs of mountain residents, city dwellers, and suburban families.
Investment and Equipment:
Starting a moving business in Colorado isn't solely about owning trucks. It's about ensuring these vehicles can withstand Colorado's terrains, especially during winter months. Investing in durable equipment, snow chains, and regular vehicle maintenance will be vital.
Pricing Strategy:
Colorado's vast landscape means that moving assignments can vary significantly. Whether relocating a business in downtown Denver or moving a family to a ski resort in Aspen, your pricing needs to reflect the complexity, distance, and resources involved.
Building a Digital Presence:
In today's tech-driven era, a robust online presence is indispensable. A user-friendly website optimized for the keyphrase "How to Start A Moving Business In Colorado" will ensure you rank high on search engine results. Integrating customer reviews, providing online quotes, and showcasing your services can enhance user experience.
Training and Safety Measures:
Colorado's diverse climates pose unique challenges. Your team should be trained to handle moves during snowy winters and sunny summers. Additionally, emphasizing safe and efficient moving techniques will not only protect your team but also ensure the safety of clients' belongings.
Marketing Your Business:
Apart from a strong online presence, consider partnering with local businesses, real estate agents, and property managers. Attending local events, expos, and community gatherings can also elevate your business's visibility.
Benefits of a Moving Course
An online moving course can immensely benefit those new to the industry. These courses often cover both operational skills and business insights, giving you an edge over competition and ensuring you deliver premium services to customers.
Best Cities to Launch Your Moving Business in Colorado:
Colorado is peppered with cities that offer immense potential for moving businesses. Here are some top contenders:
Denver
Colorado Springs
Aurora
Fort Collins
Boulder
Pueblo
Greeley
Loveland
Broomfield
Grand Junction
Each city is unique, presenting different challenges and opportunities. It's crucial to understand the local market, clientele, and competition before setting up shop.
Evolving and Growing:
The moving industry is dynamic. Stay updated with the latest trends, technologies, and tools. Consider offering additional services such as packing, storage, or specialized moves for items like pianos or antiques. Listen to feedback, engage with clients, and continually strive to enhance your services.
Conclusion:
Starting a moving business in Colorado presents an array of opportunities. The state's thriving economy, combined with its steady influx of newcomers, guarantees demand for quality moving services. Armed with the right knowledge, resources, and passion, your venture can carve a niche and flourish in Colorado's competitive landscape. Embark on this exciting journey and make your mark in the world of relocation!