Calendly Business Profile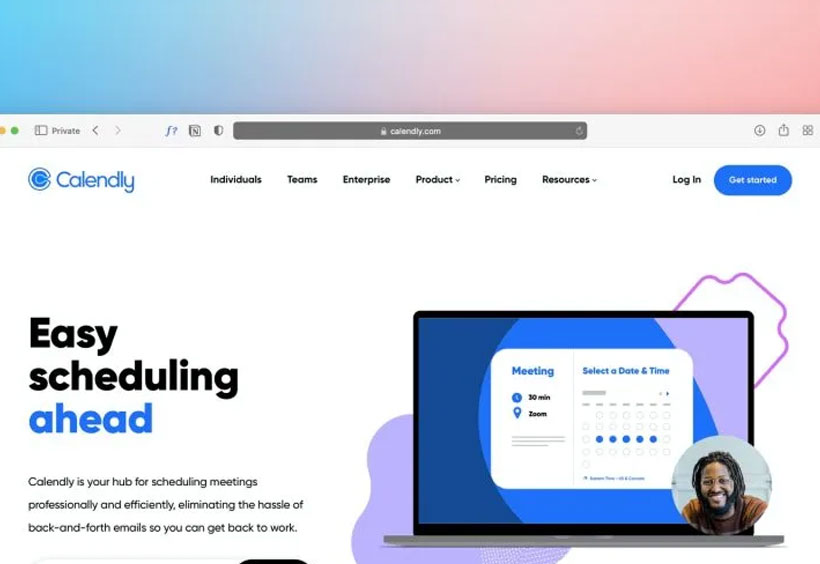 Company Description:
Calendly is a company developing automated scheduling software. Its solution delivers features such as calendar integrations, time zone detection, notifications, minimum scheduling notice, customizations, team pages, admin features, centralized billing, metrics, reporting, etc. The company serves clients in the sales, marketing, customer success, account management, HR, education, and other fields.
Founder & CEO: Tope Awotona
Industry: Computer Systems Design
Sector: Productivity Software
Address: 271 17th Street NW, Atlanta, GA 30363
Phone: (800) 979-9850
Website: https://calendly.com/
Revenue: $100M
Type: Private
Employees: 424
Founded: 2013
Slogan: N/A
Notable: Tope Awotona is one of just two Black tech billionaires in the United States.
Differentiators: 3,206 among websites globally based on its 1,187,134 monthly web visitors.
Industry Outlook: Annual growth in the Computer Systems Design industry is 5.5% and sales exceed $200B in revenue.
Backstory: Launched in the coworking space Atlanta Tech Village. Nigerian-born Awotona started his firm in 2013 with funds from his 401(k) and credit cards.
Although his previous startups failed: a dating website, a projector biz, and a garden tools store, he pressed on. And that's a good thing. His latest venture has been profitable since 2016. And it is the preferred scheduling platform to giant Microsoft. In fact, customer reviews are 4.7/5 stars vs Microsoft Outlook at 4.4/5 stars.