How to Start A Ben And Jerry's Franchise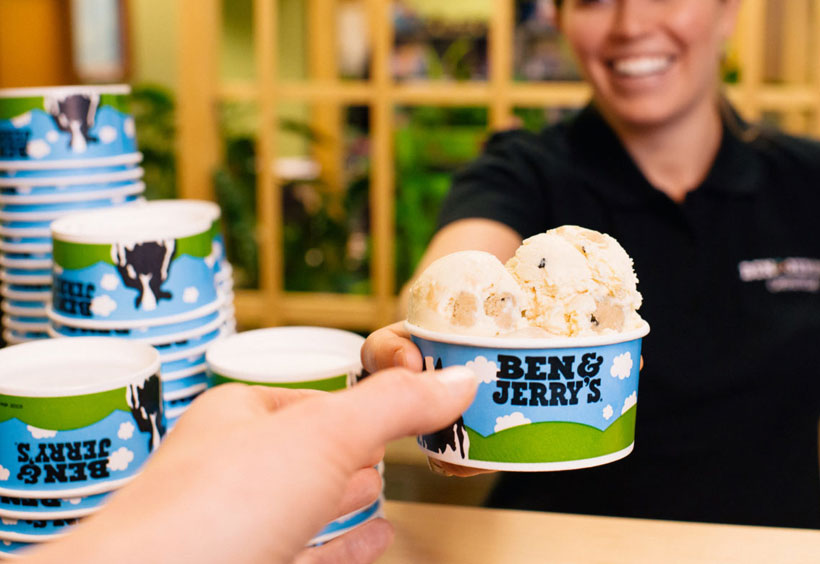 For many entrepreneurs, diving into the world of franchising provides a tested pathway to business success. Ben & Jerry's, with its globally recognized brand and delectable range of ice creams, stands as a tantalizing option for many. In this guide, we'll unravel how to start a Ben And Jerry's franchise and help you scoop out the right steps to embark on this sweet journey.
Detailed Steps on How to Start a Ben And Jerry's Franchise
Research and Self-assessment:
Start with thorough research about Ben & Jerry's franchising opportunities. Understand the brand, its values, and the commitment required. Are you passionate about the brand and its mission? Assessing this fit is crucial.
Initial Investment:
Ben & Jerry's requires an initial franchise fee, which varies depending on the location and store size. Besides this fee, factor in costs for leasehold improvements, equipment, initial inventory, training, and grand opening promotions.
Submit an Application:
Complete and submit the franchise application available on the Ben & Jerry's official website. This application will provide the company with insights into your background, financial status, and business acumen.
Interview and Approval:
Once your application is reviewed, the company will schedule interviews. If everything aligns, you'll receive a Franchise Disclosure Document (FDD) detailing every aspect of the franchising agreement.
Location Selection:
One of the vital aspects of a successful franchise is its location. With the support of Ben & Jerry's team, identify and secure a spot that promises good foot traffic and visibility.
Training:
Ben & Jerry's provides comprehensive training for its franchisees, ensuring you're well-equipped in managing the store, understanding the products, and maintaining brand standards.
Grand Opening:
With everything in place, it's time to open your doors to the public. A well-planned grand opening can set the right tone for your business, attracting a significant initial customer base.
Financial Aspects of Starting a Ben And Jerry's Franchise
Typical Cost to Get Up and Running:
The estimated initial investment for a Ben & Jerry's franchise ranges from $174,000 to $566,000. This includes the franchise fee, equipment, inventory, lease, and marketing for the grand opening.
What Will I Make:
While earnings can vary based on location and management, a well-located and efficiently-run Ben & Jerry's franchise can generate substantial annual revenue. Your profit margins will hinge on operational costs, rent, and staffing expenses.
How Long Will It Take to Become Profitable:
The timeline to profitability depends on location, management, and local market conditions. On average, franchisees might start seeing profitability within 12 to 36 months.
Pros and Cons of Starting a Ben And Jerry's Franchise
Pros:
Brand Recognition: Associating with a globally recognized brand can bring instant credibility and an existing customer base.
Comprehensive Training: Franchisees receive thorough training, ensuring they're equipped to run the business efficiently.
Ongoing Support: From marketing campaigns to store designs, the franchisor provides continual support.
Cons:
Initial Costs: The upfront costs, including the franchise fee and store setup, can be substantial.
Operational Restrictions: Franchisees have to adhere to company guidelines, limiting creative independence.
Royalties: A percentage of your gross income will go to Ben & Jerry's as royalty fees.
Conclusion:
Embarking on a franchising journey with Ben & Jerry's can be both fulfilling and profitable. With the brand's strong ethos, unwavering quality, and global recognition, it provides a solid foundation for budding entrepreneurs. As with any business venture, understanding the intricacies, costs, and challenges is crucial. With the right dedication, location, and management, your Ben & Jerry's franchise can soon become the go-to ice cream spot in your community.